Titanbet App Android Version- Review
The Titanbet app Android version for sports betting comes hot on the heels of the company's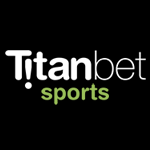 popular poker room app, Titan Poker.  Their sports app will render well on any Android device, adapting to your screen dimensions. The Titanbet app for Android works really well on devices like the Samsung and HTC smart phones that we tested it on.  Again, this review focuses on the Titanbet App for sports only.  First up, you'll probably want to claim the free introductory bet offer while it's still available:
New customers who use the Titanbet app Android version can get a new customer offer.
To claim this you have to register as a new customer first which you can do using this link. The sign up process is pretty quick to complete and not too onerous. (T&Cs apply, 18+, New customers only)

Titanbet App Android Version Download
The Titanbet app is available as a download and/or web app on Android.  An Android app is available direct from Titanbet and we have the link on Betting App Store – download the APK file here. Note that you'll need to allow third party apps from 'unknown sources' on your device.
There is also another way to get the Titanbet Android app on your device and that's to use the BookieBoost app, which gives you easy access to Titanbet from its menu.  What's more, it has additional features such as bet calculators and updated special offers from Titanbet and numerous other bookmakers.

BookieBoost can be downloaded from here or by tapping the button above and is also available from third party app stores such as Getjar.   By doing either, this will allow you to download the BookieBoost APK file directly onto your Android phone or tablet.  You have to also select the Unknown Sources on your Android device to permit a download from a third party app store and then complete the action using the Package Installer.
Titanbet App for Android – User Review
The Titanbet app offers sports punters a combination of an intuitive user experience, competitive odds, and a huge variety of sports to bet on.  We're talking a plethora of matches from leagues from around the globe.  When you then throw in a continual flow of special offers, it is pretty clear to understand why the Titanbet Sports Android App is fast gaining popularity amongst the UK sports betting community.
During our review of the Titanbet App Android version, there always seemed to be something new coming up.  Things like, specials, cashback offers, free bets promotions and the like.  Kept us coming back for more.
During our tests, we found the platform to be very user-friendly and quite a lot of fun to use.  Amongst the Titanbet app's features is live in-play betting.  They have real-time scoreboards for a wide range of sports and we've come to expect this from quality bookie apps.  We like that the main navigation menu has been well though-out and you can use this to get to the important bits fast. Especially when an event is about to start, the last thing you need to worry about when betting is where to find the fixture, or how to place a multiple bet.
Features aside, naturally one of the most important things to any sports punter is decent odds. And in our comparisons, Titanbet Sports delivered. It frequently matches or beats the best prices for even the highest profile matches which is impressive. Our verdict here is that unless something changes, you can be sure that you're getting the biggest payout possible for your winning picks with the Titanbet app for Android.
Most punters reading this review might have already experienced Titan games rather than sports. Well, the good news there is that because it's part of the Titanbet multi-brand, you can also play poker, bingo and casino games all under one account.
If you are a racing punter, the Titanbet app Android version has a dedicated horse racing area that fits the bill adeptly. Take a look around and you will find race overviews and tons of data from Racing Post which we really liked.
Like with any business that provides service, quality customer support is imperative.  Titanbet have got this right, with their staff being contactable using a free 0800 phone number, e-mail, or live chat.
There are also plenty of payment options that can be used on the Titanbet app Android version.  This includes online wallets such as Click2Pay and Neteller.
Who's behind the Titanbet Android App?
The Titanbet App Android version is powered industry leading player Playtech-Geneity. Founded in 2006, Geneity is a trusted development platform for several bookmaker platforms.
As a bookmaker, Titanbet is a relative newcomer when compared with some of its competition.  However, in a short space of time it has established itself well in a crowded market for sports betting apps.
Titanbet Sports Android app
App price: Free