Betting AppStore specialises in mobile apps designed for online betting. Our team produces reviews, ratings and information designed to assist new users.
The mission of Betting Appstore is to provide a one-stop shop for finding information about all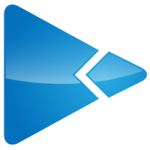 of the major betting apps including free bet bonuses, odds enhancements and betting tips. This is a mobile friendly site and we have also produced an installable app available on Android and iOS for making the process simple (see the BookieBoost app).
With all bookmaker offers mentioned on this site, do note that terms and conditions apply.  The site is for use by those over 18 years of age and please remember that gambling is meant to be for fun. When the fun stops, stop.  If you feel that you are developing gambling problems, please refer to the useful web site www.begambleaware.org.
If you would like to get in touch, we'd love to hear from you via our contact page.