Neteller Review and Rating
For many punters using betting apps, making transactions with eWallets has become common practice. Here's our NETELLER review as part of the lowdown of the most popular eWallets available. We'll avoid using all capital letters from now on.
Neteller is one of the longest-standing methods of online payment of its kind. The brand was founded in Canada in 1999, shortly after PayPal, making it one of the earliest online payment firms. It's now owned and operated by UK payments company Optimal Payments PLC which is publicly listed on the London Stock Exchange as OPAY.  Today Neteller, an "Authorised Electronic Money Institution" is regulated by the UK's Financial Conduct Authority (FCA) and the company has been based in the Isle of Man since 2004.
Neteller's eWallet services can be used to make payments to online merchants like online betting companies and casinos, as well as to family and friends. To open an account is free and, refreshingly, there are no monthly fees.  Buying from merchant sites online or using the Net+ card at a point of sale (see below for more on Net+ card) is also free. When transferring money to family or friends there is a small charge of less than 2%, with a minimum of $1 USD fee.  Neteller is therefore one of the most cost-effective eWallets available, hence its success.
Customers using Neteller often are offered a premium membership.  Called 'NETELLER VIP', this membership provides additional benefits including lower fees.
Restrictions
During our Neteller review, we found that due to some of the legalities of online betting and gambling, customers from some countries can't use Neteller to make transfers to betting companies.  These countries are: Albania, Cambodia, Hong Kong, Israel, Laos, Lebanon, Macau, Singapore and Turkey.
Security
As far as security is concerned, they have 128-bit encryption technology in place as well as identity verification and real-time transaction monitoring.  You're able to review your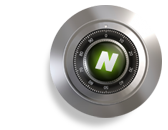 transaction history to check that all transactions are your own, just like with online banking.  Neteller vow never to pass on any of your personal financial details to merchant sites, thus keeping your data protected against fraud.  Naturally, email phishing scams sometimes pretend to be from Neteller but you get these kinds of emails from scammers randomly targeting users of all online financial institutions, so just something to look out for.
Currencies on Neteller
Neteller continues to be popular with users from around the globe, and accounts can be set up in major currencies including AUD, BGN, CAD, DKK, EUR, GBP, HUF, INR, JPY, MXN, NOK, PLN, RON, SEK and USD.  In numerous countries, eWallets are the main way of conducting transactions with betting and gambling companies.  You select the currency of your account during the registration process.
---
Neteller has been involved with football brand sponsorship, including striking a shirt sponsorship deal with English football team Crystal Palace.  This was from the start of the 2014/15 Premier League season.
That ends our Neteller review of their e-Walllet.  To register for a free account with them, you can do this on the Neteller web site.
Neteller app
App price: Free