If you're a fan of lotteries but can't bear the thought of choosing random numbers, waiting in line at your local store and handing over cash to an incredulous shop assistant, then fear not because there is a different way.
Thanks to the number lovers at Lottoland, you can now play dozens of lotteries worth millions every week directly from your smartphone. Boasting a swipeable interface that gives you full account access, game histories, automatic win notifications and special mobile offers, the Lottoland app is the neatest way to ante up on the go.
An Easier Way to Play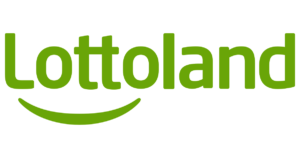 Why go to the trouble of downloading an iOS or Android app when you can play your local lottery like you always have, you may ask?
Well, unlike traditional lottery gaming, Lottoland allows you to bet on lotteries rather than invest in them directly. Because the site uses an insurance model to cover wins, you can win just as much through Lottoland as you would in a normal game but without the restrictions.
Indeed, it used to be the case that if you wanted to play the US PowerBall, a lottery known for paying out $50 million+ jackpots, you needed to fly to the USA and physically purchase a ticket. Today, you can simply download the Lottoland iOS app or Android app and pay the standard entry fee.
Essentially, Lottoland's mobile app gives you the freedom to play more lotteries and win more money whenever and wherever you want. What's more, because this app contains features such as "quick picks", syndicate betting and knowledge centre so you can brush up on your skills, it's a whole more entertaining than playing live.
More Ways to Win for Free

Naturally, just as the Lottoland mobile app is more efficient than its live gaming counterpart, it's also more lucrative. Regardless of whether it's day or night, you can claim your own free lotto bet by clicking here.
Thanks to a smorgasbord of daily bonuses, you can get more value each time you play at Lottoland. For example, all mobile players will gain access to the following promotions:
Try For Free

– Get your first line free on any lottery (excluding the El Gordo Spanish Christmas Lottery).

BOGOF

– Buy one get one free on EuroMillions draws (pay £2 for 2 lines instead of £4).

Win Your Money Back

– Scoop a win on your first lottery and Lottoland will refund the entry fee in the form of a bonus.

15% Savings

– Get a 15% reduction on the cost of various lotteries, including: US MegaMillions, EuroMillions, PowerBall and the Irish Lotto.
Playing the lottery has never been easier or more potentially profitable thanks to Lottoland. If you enjoy lotteries, own an Android or iOS device and want access to more games, more offers and more ways to win, then Lottoland is a fantastic app to download.