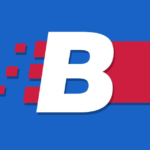 Having gained recognition in some quarters as one of the better bookmaker apps on the market, the Betfred app does stand out as a serious contender amongst other offerings such as bet365 or Ladbrokes. The development team behind the app is constantly evolving the app to ensure that users have the best possible experience, and it's this attention to detail which makes it stand out.
Betfred is a recognisable household name and their app brings together all of their online gambling arms, from sports betting to bingo and casino, all in one place. The central account-style app makes it simple to access what you want with ease.  You can download the Betfred Android app below. To do so, you do need to allow for installs of apps from 'Unknown Sources' in your Android security settings first, and this is the case for all apps which are not available from Google Play Store (as they don't have betting apps in their store).  First you'll want to register and claim the new customer offer.
18+, New customers, T&Cs apply
---
Open a Betfred Account
If you are new to Betfred then to enjoy the app you first need an account. You can use the above link to register with them and as a new player you can also enjoy their new customer offer where available. Registering is pretty straightforward, all you need to do is enter your personal details, create a password and answer a security question and you're ready to go. Once you've registered you'll receive a confirmation email and you'll also be taken to the deposit screen to make that first deposit and start placing bets.
Generally, some of the ongoing special offers can require a minimum deposit amount to qualify to make sure that you check before putting your first cash deposit in.  It is possible to access your account online via your Android device both from the Betfred mobile website but also the downloadable app and it's up to you which version works best for your needs.
---
Betfred App Download
At time of review, the Play store doesn't currently allow the download of any gambling apps so you will need to get the Betfred App via the APK link below (via the BookieBoost app). We recommend BookieBoost as it allows you full access to Betfred but more than this, you can access a wide range of other bookmakers' and sports betting apps. Beyond the bookies, BookieBoost also features many other functions including live sports scores, fixtures and results checkers and betting calculators. You will also be alerted to special offers from your chosen apps.
You can download BookieBoost here or you can choose to download it through alternative Android app stores or the Amazon app store too. Whenever you want to access Betfred simply visit the My Bookies section of BookieBoost and you'll find it there ready to use.
Placing a Bet with Betfred
It is extremely straightforward to put your bets on with Betfred. Once you've selected the sporting event that you want to bet on, your betting slip will appear on your screen and it's then down to you to complete it; You can choose the amount you want to bet and you can also see the amount you stand to win and how it changes as you increase or decrease your stake.
Betfred App Review
It's for good reasons that so many people rate the Betfred Android app highly, as from the off it has an especially secure feel, it requiring you to create a PIN number when you first login. This PIN replaces the need to put a password in each time you use the app but it still a good security measure as well as being fairly convenient.
The homepage provides you with quick access to a wide range of regular sports markets and you can also easily find the in-play betting section of your app, ideal if you're looking to bet whilst you're watching a game or generally out and about. The In-Play Betting section also lets you check the start times of all the games you can bet on. Betfred also offers a Next Events Off section which allows you to check out the next horse racing or greyhound racing event without needing to go into the In-Play betting section, as these are amongst the most popular markets.
The Betfred App has been designed for comfort and with this in mind it rotates both portrait and landscape like all good apps and allows you to enjoy the view that works best for you. The designers must have also put some thought and time into the actual design of the app as it has a clean and simple interface which is easy to navigate and this makes it quick to find exactly what you're looking for. There are some stylish graphical elements which give it a more branded feel but as a rule it is simply designed which makes placing bets and keeping tabs on fixtures and results very easy.
The navigation bar for the Betfred app is positioned at the bottom, and you can access everything you need from markets to your account and a help screen. The app also allows you to access all the sports and markets you can find on their website which is just over 20 and covers everything from more 'old school' betting sports like racing and greyhounds to cricket and football. The choice of sports helps it really stand out and means you can find the sport you're looking for. Betfred also has a number of useful functions including Cash Out, so you can make the most of your bets and take your winnings mid-event and Live Streaming so you can keep an eye on specific matches or races which have been selected by Betfred.
The banking element of Betfred is extremely secure as you'd expect and in a few short clicks you can add a wide range of payment methods including your credit or debit card and a range of different electronic payment methods including NETeller and PayPal.
If you need to discuss anything with the Betfred team you can just click Help, launch the Live Help function through the app or call them, email them or text them in just a few short clicks.
To discover more about other Android betting apps in addition to Betfred then please just visit our full review list here.
You can use Betfred's app on most Android models including:
Google: Galaxy Nexus, Nexus 4, Nexus 5 HTC: Desire, Desire S, Desire X, Desire HD, Incredible S, Sensation, Sensation XE, One, One Mini, One V, One S, One SV, One X, One X+, One XL, One M8 LG: Optimus 4X HD, LG G2, LG G3 Samsung: Galaxy S, Galaxy S2, Galaxy S3, Galaxy S3 LTE, Galaxy S3 Mini, Galaxy S4, Galaxy S4 Mini, Galaxy S5, Galaxy Ace 2, Galaxy Note, Galaxy Note 2, Galaxy Note 2 LTE, Galaxy Note 3, Galaxy Mega 6.3 Sony: Xperia E, Xperia M, Xperia M2, Xperia S, Xperia SP, Xperia T, Xperia Z, Xperia Z1, Xperia Z1 Compact, Xperia Z2, Xperia Z3, Xperia Z3 Compact, Xperia Z Ultra Motorola: RAZRi, RAZR HD, Moto G, Moto X
Betfred Android app
App price: Free
You might also like:
>Coral Android app