Her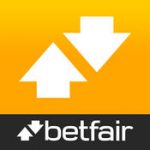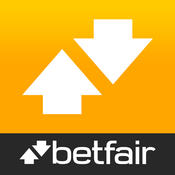 e's how to get the Betfair Android app up and running on your mobile.  As the world's largest betting exchange, it'd be an understatement to say the company has a strong presence across the gambling industry. Betfair have been operating their betting exchange since 2001 and, unlike many other online operators, prior to this they were not a high street bookmaker.  The development of the Betfair app has made for streamlined gambling for mobile players.
First – Register with Betfair to claim the signup offer
Before you can use the Betfair Android app, you need to be a member. So, if you haven't registered yet then you can do that through opening an account via www.betfair.com and choosing your promotional offer from the range Betfair have available (T&Cs apply, 18+). It is also possible to register for an account through the app if you choose to. Upon registering you are required to provide your relevant personal details, answer a security question and choose your password.
Betfair often has special offers on upcoming events (such as races, football and other sporting events) alongside their regular new user promotions.
T&Cs apply, 18+ new customers only
---
Next, Download the Betfair App
Once you've created your account at Betfair (& secured your signup bonus) via the website, you can opt to download the Betfair Android app or you can choose to continue using the mobile site. Both are functional and easy to use, so it comes down to personal choice. With the app download you will need to get it from the Betfair website to download.
That said, there's an even simpler way of accessing the Betfair app. For a quick and convenient way to use the Betfair Android app – and many other betting apps – we recommend downloading the BookieBoost App. Via BookieBoost you can access Betfair quickly and easily, including their top offers and special bonuses – and you can also do the same for a host of other major bookmakers, too.  Get it by tapping below:
(BookieBoost app – includes Betfair app access)
BookieBoost features include a handy 'Bet Tools' section which is an area of the app where you can access all live scores across many different sports including football and racing.  It also provides useful betting calculators so you can verify potential bet returns with ease which is handy when building your accumulators. BookieBoost provides a coverall for your betting needs, so there's no need for 20 different apps and you can keep your Android device streamlined and well-managed. BookieBoost also has push alerts which you can activate to ensure you never miss a special offer from Betfair or any other bookmaker.
The BookieBoost App is also not available through the Google Play store so when you download it you will need to allow installs from Unknown Sources on your device. You can download BookieBoost here or via the official BookieBoost.com site or even Getjar or the Amazon App Store.
Placing Bets with the Betfair Android App
After following the guide above, you are now all set up to start placing your bets and hopefully lining up some big wins with Betfair. Login either via Bookieboost, where you'll find Betfair under 'My Bookies', or on the Betfair mobile website or app. Depending on how your device is set up you may be able to enable it to remember your details so you don't have to fill them in each time.
Betfair appears to offer the best odds and this makes placing bets with them attractive and thanks to the app very straightforward. You can enjoy both your deposited cash and any bonuses which come along with it.
Betfair App Review
Android users experienced a bit of a delay in accessing the Betfair App as it was first released on iOS but now it's here there is plenty to enjoy and plenty to review. It has a range of unique features which make it stand out and a user-friendly interface in the contrasting yellow and black tones that the brand has become known for.
Like you would expect from any high quality betting app, the Betfair Android app is fully secure, using SSL security and encryption so you can have peace of mind making deposits and withdrawals whether at home or betting on the go.
A key benefit of a betting app like Betfair's is that you can place your bets on the go and can be stood watching the match or a race when you choose to put down your cash. It has a simple layout and allows you access to live in-play betting as mentioned but also Betfair's famous betting exchange, live video streaming and a wide market choice. There are also those market leading odds to look out for and the crowning glory of the Betfair App is their (once unique and now universally copied) Cash Out feature.
For the uninitiated, Cash Out is a Betfair feature which allows you to lock in your profits or reduce your losses even before an event has finished. It isn't available on all markets so you need to keep an eye out for when it can be used and it allows you to enjoy the profits you've made or limit your losses, whether an event is over or not. It makes betting even more exciting on the Betfair Android app and the feature has attracted a lot of welcome attention.
In terms of customer support, Betfair allows Live Chat through their app so you can always get hold of a knowledgeable member of their team if you need anything and the app also supports multi-currency as well as a range of different deposit methods, making using the app as simple as possible.
This is what some of our review team have to say about using the Betfair app:
"I find that it's easy to use on my phone, and the in play features are better than the other betting companies that I've used. Thumbs up."
"I opened an account with Betfair just over six months ago and used the introductory bonus offer. So far I have been quite happy with Betfair. I use it mainly for horse racing and the site is pretty easy to use.  Although I do not lay huge bets, probably a tenner maximum, I went on a bit of a lucky streak and this probably helps colour Betfair in a positive light for me."
"I've had very view issues with Betfair and customer services have resolved them quickly. The exchange is really what I like the most – although it can take time for funds to come back. I've had to wait for about half an hour a couple of times. Still, overall it is really good."
---
Betfair's app stands out from the crowd because not only due to its unique features, but also because they have chosen to optimise their app for speed rather than style, so whilst there is some graphical content it is mainly an app packed full of the stats you need when you're planning your next wager.
Betfair Android app
App price: Free
You might also like
>bet365 Android app
>Coral Android app