Get the Paddy Power Bingo App on your Mobile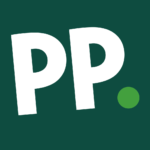 Playing bingo with Paddy Power is more popular than ever and you can enjoy the Paddy Power Mobile Bingo App by simply registering at bingo.paddypower.com first in order to claim the latest introductory bonus.  After that you can choose to download the app.
Alternatively you can play Paddy Power Bingo via the mobile website and all you need to do is bookmark the Paddy Power Bingo website to create a home screen link and make it super easy to access. This option removes the annoying risk of the app crashing mid-game and means you can simply click the link and start playing.  This is the preferred option for many players.  However, to download the installed app once you've registered you will need to set your phone to allow 'Unknown Sources' and the Download the app from the Paddy Power Bingo website, clicking the Paddy Power Bingo APK file and then download the file via Package Installer.
(18+, T&Cs apply)
Paddy Power Bingo Android App Review
The Paddy Power Bingo App is a popular choice for online bingo players looking to keep gaming on the go. It is one of many apps from the company and is evidence of their ability to create innovative and user-friendly apps which give users exactly what they want – a fun gaming experience which is simple to use. It allows access to the main bingo games that players know and love from the Paddy Power Bingo website and users can also enjoy a wide range of side games too, including many of the slots and scratch cards you'd find on the regular website.
New players to Paddy Power can often bag a fantastic new player bonus (18+ T&Cs apply). The the developers of the mobile app have made sure it mimics the appearance of the regular site, so returning players can jump straight in and continue playing as usual. The lobby is brightly designed but completely clear and you'll be able to scroll with ease through a full list of current bingo games available, including the prize amount, the price per card, the time until the next game and the number of people already playing. There is also a schedule tab which means you can check out any upcoming games and see if there are any big games, or special promotional games coming up soon.
The Paddy Power Bingo App stands out because of its wide range of choice, offering a variety of 90 ball, 80 ball and 75 ball bingo games and popular branded bingo options too including Who Wants to be a Millionaire and Deal or No Deal Bingo. You can also access all their regular bingo rooms through the app including the popular Crystal, Diamond and Topaz rooms. There are regular opportunities to play free bingo with Paddy Power via their app and each bingo room has full chat capabilities so you can enjoy the social side of the game as well as the thrill of winning. Chat games often take place in all the rooms, offering the chance to pick up Paddy Power bonus points and be in the running for 'Roomie of the Week' where even more bonus points are made available.
The App is fully intuitive and offers a range of functions just like the regular site including the ability to set deposit limits, access your Star Rewards account and play additional games, mainly slots, via the app. You can also get quick access to the Paddy Power Bingo social accounts and view the full range of current promotions.
Customer service representative are easy to get hold of if required and there is also a comprehensive help section where you can check if your problem is resolvable yourself. The Paddy Power Bingo Android App makes enjoying a game or two of bingo extremely straightforward, wherever you may be. It is so straightforward to use that it will appeal to both first-time players but also those who are big fans of the Paddy Power brand or may have been regular players at the web-based Paddy Power Bingo site.
Banking with the Paddy Power Bingo App
Making a deposit with the Paddy Power Bingo App is pretty straightforward. If you haven't registered your card on the website then you can do that through the App. The App currently only works with credit or debit cards so if you have registered a different payment type you will also need to add a card to be able to top up your account via the app, otherwise you can stick to doing this via the website and just use the app for playing on the go.
Withdrawals work in the same way, if you want to make a withdrawal via the Paddy Power Bingo Android App then you'll need to make sure you have a debit or credit card registered on your account
About Paddy Power
Paddy Power began life as an Irish bookmaker in 1988 but has expanded to incorporate many different sectors of the online and offline gambling industry. They first began offering online bingo games back in 2007, initially using the Parlay bingo software but in 2009 they relaunched a new and innovative site on the Virtue Fusion software platform from Playtech and they have stayed with Virtue Fusion to this day, regularly updating their website and app so they stand out as frontrunners in the industry.
In addition to the bingo app, Paddy Power has a whole array of other apps for their other services including Paddy Power Sport, Paddy Power Live Casino, Paddy Power Vegas and Paddy Power Games.
Android Compatible
Apple iOS Compatible
Paddy Power Bingo is compatible with all Android mobile devices and tablets, including:
Google: Galaxy Nexus, Nexus 4, Nexus 5
HTC: Desire, Desire S, Desire X, Desire HD, Incredible S, Sensation, Sensation XE, One, One Mini, One V, One S, One SV, One X, One X+, One XL, One M8
LG: Optimus 4X HD, LG G2, LG G3
Samsung: Galaxy S, Galaxy S2, Galaxy S3, Galaxy S3 LTE, Galaxy S3 Mini, Galaxy S4, Galaxy S4 Mini, Galaxy S5, Galaxy Ace 2, Galaxy Note, Galaxy Note 2, Galaxy Note 2 LTE, Galaxy Note 3, Galaxy Mega 6.3
Sony: Xperia E, Xperia M, Xperia M2, Xperia S, Xperia SP, Xperia T, Xperia Z, Xperia Z1, Xperia Z1 Compact, Xperia Z2, Xperia Z3, Xperia Z3 Compact, Xperia Z Ultra
Motorola: RAZRi, RAZR HD, Moto G, Moto X
You won't find any Paddy Power Bingo Android app downloads on Google Play due to restrictions nor any APK files available to download.  Having said that, the web version does the trick very well.
Paddy Power Bingo mobile is compatible with all iOS devices with iOS version 6 or later. This means the iPhone and iPad range.  These include:
iPod touch, iPhone 3, iPhone 3GS, iPhone 4, iPhone 4S, iPhone 5, iPhone 5S, iPhone 5C, iPhone 6, iPhone 6 Plus
The new iPad as well as 1st generation iPad, iPad 2, iPad 3, iPad 4, iPad Mini, iPad Air & Air 2.
Paddy Power Bingo app
App price: Free
You might also like:
>Bingo Bytes   >888Ladies Bingo