This is the guide on how to download the Coral app, plus claim the current joining offer. Read on for reviews of what the app is all about.
Coral Mobile App: Claim the Registration offer
The simplest way to ensure that you secure the offer for new customers is to follow the steps provided below. This should take literally a couple of minutes and will secure you the bonus on offer:
Complete Coral's registration page with your details to secure the offer  (T&Cs apply, 18+, New customers only)
If you prefer not to install an app (let's face it, they are prone to crashes and take up valuable space on your handset), we like to simply use the Coral mobile web version.  You can create a home screen link by tapping on the menu icon and selecting "Add to Home Screen" from the list of options. Tap Save once you've finished naming the shortcut if you want to call it a bespoke name.
In essence, the Coral mobile app is a useful way to access betting from a mobile smartphone (i.e. iPhone, Android) or tablet (e.g. iPad, PlayBook).  The app is going to adapt responsively to the screen that you have.  And regardless of how you access it, the Coral mobile app also provides new customers with the same new customer offers.
Using the Coral Mobile App
After completing the uncomplicated setup process above, whenever you go back to your Home Screen the Coral mobile app icon link will be there and you just need to tap on it to launch the app.
That's about all there is to say about that; No further configuration needed.  If you decided to go with the mobile web version, you also have some advantages, such as no potential app crashes. This option also doesn't take up precious space on your phone's hard drive. Anyhow, what does the Coral mobile app itself have to offer the mobile punter?
Review of the Coral App
Finding the main sections of the Coral mobile app is frankly not very challenging and that's just the way it should be.  The fewer number of options the better as far as most people are concerned, especially given the limited screen real estate that's often available.  The Coral mobile app has a nice design, everything is laid out well and the overall user experience is on a par with other top mobile betting apps that our reviewers have used.
The Coral mobile app is big on sports betting and, my word, are there some options to choose from.  Being a company originating from the UK you will find plenty of football odds and specials including in-play betting.   With racing being the other big betting sport the gee-gees are also well covered. You can watch live races on your mobile, too.  In order to do to do this, look out for the 'play' icon (bottom right in the graphic) which will be next to the race selection & the race card. To qualify to watch live racing you may need to put a bet on the race that you want to watch.
Click / Tap on the 'Odds Preferences' button under the 'My Sports Extras' section on the Coral mobile app and you will be able to change from the default of fractional to decimal odds if you prefer.
Football and horse racing aside, there are plenty of additional sports featured on the Coral mobile app and these can be found by expanding the 'All Sports' menu (represented by an 'A-Z' icon) from the main menu.  You'll find American Football, Athletics, Aussie Rules, Baseball, Basketball, Boxing, Cricket, Cycling, Darts, Formula 1, Gaelic Football, Golf, Greyhound Racing, Hurling, Ice Hockey, Motor Cycles, Motor Sports, Rowing, Rugby League, Rugby Union, Snooker, Speedway, Tennis, UFC and Virtual Sports all there plus a few others.
And then there is the joining offer for all new Coral mobile app customers.  It's usually a decent bonus offer and very generous. It's also easy to use and simple. All new customers to the Coral mobile app can then take advantage of this to place bets on a range of sports. (T&Cs apply, 18+, New customers only)
As with all good responsive app sites, the Coral mobile app is able to automatically recognise the type of device that you are using and change the display accordingly to fit the screen size.  This includes not only mobile devices but normal desktop computers too such as Macs and Windows PCs.
When taking into account the design of the Coral mobile app, it is pretty well constructed.  No amazing graphics or slick animations can be really seen but this is not necessarily a negative.  Sometimes you need a fast server and as few graphics as possible for the sake of better download speeds.  So, it is not a cluttered interface and everything tested well during the review period.
Regarding the competitiveness of the odds quoted on the Coral mobile app, this was found to be often market-leading when comparing with other bookmakers.  There really isn't a lot in it when it comes to such comparisons anyway and odds comparison web sites often show insignificant differences across bookies.
Casino Games on the Coral Mobile App
So far we've looked mainly at the sports betting features of the Coral mobile app.  Now let's turn to the games that are available in the Casino area. Are you ready for flashing lights,  lots of noise and big cash prizes?  Because waltzing through the Coral mobile app's game section feels a bit like being in a Las Vegas casino at times.
The good news is that you can immerse yourself in a game without having to wait for a table to become available.  At the time of review, there are quite a few games that are linked to movies and superheroes (The Incredible Hulk, Iron Man, Thor) as well as TV game shows (e.g. Deal or No Deal).
There are a few roulette variations including live, multiplayer and even 3D roulette.  Check out the Slots including Gladiator and Rocky.  In fact, there are literally hundreds of games to choose from on the Coral mobile app.
Coral Mobile App - Our verdict
Appearance - 93%
Mobile usability - 93%
Promos (18+, T&Cs apply) - 91%
Betting Markets - 96%
93
%
As good as you would expect
A solid betting experience
---
My experiences using the Coral mobile app
Alex Hayes, Review Team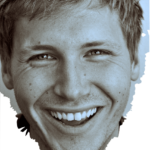 Coral – It's been one of the biggest names in the betting industry for a long time and with a strong online and high street presence. Because of this, I had high expectations when registering with their mobile betting site.  And there's a lot to like about this operator. Here's a walk-through of my experience of signing up and betting with this online bookie; Hopefully it will give you enough information to make a decision about whether or not to register with them.
Registering
I headed to the main Coral mobile website to sign up. The site itself is simple to navigate, and uses the classic Coral colours, so you really couldn't mistake which brand was operating this online betting site.  I quickly found a clearly marked button on the landing page which asks you to join up to become a site member.
After clicking on the button, I was taken to a page where I could fill in all the standard details I've come to expect. A couple of form-filling pages and a few clicks later, I was done – all registered and good to go. While it wasn't the fastest sign-up process I've ever experienced, (some pages seem to take a little bit longer to load than my impatient nature liked) it certainly wasn't an onerous procedure.
Making A Deposit
The next step was to put down my first deposit. There are plenty of different deposit options to choose from including credit and debit cards, PayPal, PaySafeCard, Skrill and Neteller. This was where I made a foolish mistake. In my excitement at spotting PayPal as one of the deposit options, something which doesn't happen too often, I immediately selected it and put down my first payment. Unfortunately, I hadn't properly read through the rules of the sign-up promotional offer – I know, believe me, I'm kicking myself – and hadn't realised that PayPal was one of the methods that wasn't permissible to receive the free £20 of bets for a £5 initial deposit deal. Normally, it's only Skrill and Neteller payments which are excluded, so be warned folks – if you're signing up, make sure to use your favourite credit or debit card to make that first deposit if you want to take advantage of the promotional offer (and who wouldn't?).
Be careful!  Don't do what I did:
The Betting Experience
Having picked myself up after my initial depositing mistake, I decided to dust myself off and place a few bets on football.  I must admit that I found myself very impressed by the sheer breadth of options when it came to betting. Along the top of the screen are the category options:
In-Play
Matches
Competitions
Coupons
Outright
Jackpot
Specials
Player Bets
As I expected, within these categories there are a host of other sub-categories. Simply selecting 'Matches' takes you to an option for Today, Tomorrow or Future bets as well as options to select teams playing in every league and division.
At first glance, you can instantly see the odds being offered on a home win, on a draw or on an away win plus the number of available markets.
I decided to place a wager on Newcastle v Watford. This wasn't as easy as I was hoping. There was an absolute raft of options to bet on – everything from the match result and correct score to much more niche wagers like "Total Goals Odd/Even". By the time I had made my decision which bet to place, the match had already started!  Not the best of days so far.  This may or may not have been the reason why the page loading was so painfully slow. In fact, the first time I attempted to place a bet, the page crashed completely and I had to reload it in order to get through to the wagering page.
Once I did eventually manage to get through to where I needed to be, it was very simple to select my bet, enter the amount I wanted to bet and then submit the betting slip. If the page had loaded a bit faster, it would have been a very simple process. Unfortunately, I found it a bit frustrating in this instance. If I'd been time-pressed to place a speedy wager I might have been pretty annoyed. It may well just have been my mobile connection speed that caused the issue, having said that.
Since it had taken me so long to actually access the betting page, I thought that I had better place a second wager while I was at it – after all, by the time I'd made another choice, I might never have been able to get back into the wagering page! Placing my second bet was speedy and simple and I could quickly and easily check out my bet slips on the right-hand side of the screen where, by clicking on "Open Bets", I got an instant overview of what I was betting on.
Range Of Betting Options
While I was waiting for the outcome of my football bets, I decided to take a browse around the site to see what other betting options were on offer. I wasn't disappointed by the enormous selection available. A quick look down the left side of the screen revealed an extensive range of sports from A-Z, starting at American Football and ending at Winter Sports. It wasn't all about the sports, either. Some of the other interesting wagering options included "movies", "politics" and "virtual sports". Basically, there's something for everyone here.  Who would bet on movies is a bit of anyone's guess.
The Player Account Portal
Accessing my account was a breeze. There's a clearly labelled tab at the top right of the screen. When I clicked on it I was immediately taken to my account portal where I could see all the important information about my account, from my betting history to my bonuses. I could also deposit and withdraw funds from here. Everything is presented in a very user-friendly way so I could see at a glance exactly how to achieve the goal I had in mind.
Casino Options
At the very top of the screen, I took note of a selection of quick tabs to let you gain immediate access to some popular areas of the site. These include:
Sports
In-Play
Gaming
Casino
Games
Live Casino
Slots
Bingo
Poker
Virtuals
Lotto Bet
VIP
Connect
I decided to take a look at the casino options.
Although Coral is probably best known for its sports betting, its casino arm is pretty impressive too. There's an array of popular and less well-known slots across an enormous range of genres as well as all the table games you could possibly want and some lucrative jackpots.
I decided to start my visit to this section of the site with a browse through the table games on offer. I found I could choose from 11 types of roulette, 5 types of blackjack and a handful of other options like baccarat, Hold 'Em and Joker Poker.
A Spin At Roulette
I started by taking a look at Penny Roulette. Side note: Later, when I came back to play this game again when logged on at my PC, I was informed by way of a pop-up that I needed Flash to run the game.  You'll need that enabled for it to run on the big screen.
I found that the graphics were great and in 3D making you feel more like you're there at the table. It was very easy to place a wager, and since the lowest bet is just 1p, even a complete beginner can get to grips with the basics without feeling too stressed about overspending! It was pretty intuitive working out how to select the value chip of my choice, and click on the part of the table I wanted to bet on.  After that, by selecting 'spin' you can keep your fingers crossed as the wheel does its thing. A friendly voice reads out the result and then tells you whether you're a winner or not.
Trying Out Blackjack
Next, I thought it might be fun to have a go at Cashback Blackjack. This is a game I've played before and I had a pretty successful run at last time, so I thought I might be in luck again!  The graphics are good and the game is self-explanatory. You simply select your chip, put it on the table where you want to play your hand and then click on 'Deal'. A voice will total your hand for you and you can choose to hit or stand. Once you've gone bust or chosen to stand, the dealer's cards will be shown and the outcome will be revealed. I found to be fast-paced, easy and a lot of fun.
The Live Casino
If you're a fan of the real world casino experience, you're probably not going to be disappointed with Coral. Their live casino options include:
Roulette
Blackjack
Baccarat
Poker
Spin A Win
There's an enormous number of options in each category to pick from, and you can see at a glance which tables are open as they have a green tab at the side telling you that you can play or that the table is offline and giving you a time when it will be back online for gaming.
When I played, each one had a friendly host and there were options to suit both high rollers and newbie players who want to max out their bankroll. The lowest live bets are just 50p while the max bets are up to £20,000.
I also found specific promotions aimed at Live Casino players.
Promotions – What's On Offer?
As you may well expect from a big name like Coral, there's no shortage of promotions to choose from. In just the Casino section alone, there's a host of deals including a £50 welcome bonus with a £10 bet on qualifying games, Weekend Hat Trick Roulette, Free Spins, Mystery Wheel and Super Jackpots. There are separate promotions for bingo, live casino games, virtual sports and poker, so there's something for just about everyone.
When it comes to sports betting, there's an enormous number of deals to choose from, too. There are offers on specific sports including horse racing, tennis and rugby as well as the Bet & Get club and the Coral Connect offer which allows you to benefit not just online but in the high-street betting outlets too.
Customer Service
Initially, I thought that the Coral customer service team weren't quite as accessible as I hoped they were going to be. When you click on "Contact us" at the very top right of the screen, you're taken to an online web form to complete. There is also a FAQs page which answers some simple queries which beginners might have. There is an online chat option which isn't immediately obvious but if you select the Home tab on the Contact Us page, you find a green box which invites you to click on it to communicate with an operative. There is also the option to direct message over social media platforms. There is no obvious telephone number to speak directly to an operative though.
Withdrawals
Withdrawing funds is pretty easy with Coral. In fact, one of the great upsides of this operator is the fact that you can withdraw sums as low as just 1p – great if you didn't win much! Withdrawals back to debit and credit cards take around 2-5 days to be received while e-Wallet methods should be received instantly as soon as processing has taken place. There's another interesting option – Coral Connect – which allows you to bet either by telephone, in-store or online and then pick up your winnings from a high street branch in cash.
Coral – A Conclusion
Would I recommend the Coral betting app & website? Overall, yes. Although I didn't like the fact that the pages seemed to load a bit slowly (maybe this was down in part to my Internet connection), once you actually get into the page you want to visit the gaming and betting experience is user-friendly, speedy and fun. There are many options to choose from both in terms of sports betting and casino games, so whatever you prefer, from slots, bingo or poker to betting on unusual and niche sports, you'll be completely spoiled for choice.
I found the site to be attractive to look at as well as being user-friendly.  With convenient and easily accessible player account portals, it's very simple to get anything done that you want to achieve, from depositing funds to making a withdrawal. Overall, there's a lot to like about this offering.
---
About Gala Coral Group, the firm that operates the Coral Mobile App
There certainly is a rich history behind the Gala Coral Group Ltd which is a British betting, bingo and casino operator.  It's owned by private equity companies Candover Investments, Cinven and Permira.  Gala merged with Coral Eurobet in 2005 in a deal worth over £2 billion to form Gala Coral.
But these times of big business came after much more humble beginnings.  A young man by the name of Joe Coral (born Joseph Kagarlitski in 1904) started up a bookmaking business in 1926.  He didn't have enough money to do this so agreed to borrow from a friend who owned a local cafe.  Tom Bradbury-Pratt, a friend of Joe's,  ran speedway meetings at quite a few tracks and the two of them went on to establish many speedway and greyhound tracks.  To this day, Coral owns and runs two greyhound stadiums – Romford and Brighton & Hove.
Much later, in 1961 at about the time that Tottenham Hotspur were on their way to becoming the champions of English football, Joe opened up his first betting shop.  And the rest, as they say, is history.  Today, the group has amassed circa 1800 betting shops in the UK and hundreds in Italy under the name Eurobet.
In late 1997, Ladbrokes acquired Coral.  However, the acquisition was referred to the UK Monopolies and Mergers Commission and they concluded in September 1998 that Ladbrokes should not be allowed to retain ownership of Coral.  The Group was sold in an MBO and the end of 1999 Eurobet, an internet betting business was acquired.  At this point the Group's name was changed to Coral Eurobet.
In December 2017, Ladbrokes Coral agreed to take over GVC.
All of the offers are accurate at the time of review and are subject to change. It is worth checking out the app frequently to see what they have going on and this applies to both the Coral mobile app and Coral web site. In 2011 some parts of the business were moved to Gibraltar, including almost all of the remote gaming division.
That's about all for this Coral mobile app review. You might also wish to check out the rest of the apps who made the best mobile betting app shortlist. For a dedicated list of top football betting sites, try Sports-Index (opens new window).

Coral Mobile app
App price: Free
All content here is based on the personal opinions of Betting App Store's reviewers.
You may also like: