Bet In-Play: French Open Tennis Odds

A heads-up for this upcoming major tennis event. The top players head to Roland Garros for the second Grand Slam tournament of the year as the French Open gets underway on clay on Sunday (the only slam to start on this day of the week, incidentally).
As usual, the male and female champions will face tough competition to defend their crown from high seeded challengers in this famous tournament.  It's seen the likes of legendary greats such as Rafael Nadal, Serena Williams and more.
This prestigious event never fails to deliver and there will be an extensive range of In-Play betting opportunities available throughout the tournament at bet365 with markets including Point Betting, Next Game Winner, Current Set Winner and Match Winner.
To get the best in-play French Open tennis odds open an account at bet365 & take advantage of their current joining bonus.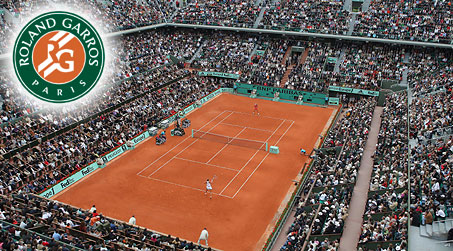 The magnificent Roland Garros in Paris – Home of the number one clay tennis event in the world, the French Open.
Origins of the French Open
Les internationaux de France de Roland-Garros or Tournoi de Roland-Garros (the "French Internationals of Roland Garros"), the French Open Tennis tournament is often referred to as the simply "Roland Garros".
In 1891, the first mens' national tennis tournament known as the Championnat de France took place, open only to tennis players who were members of French clubs. The first women's singles tournament was held slightly later in 1897. Mixed doubles was added in 1902 followed by women's doubles in 1907. The "French club members only" tournament continued until 1924.
The French Championships became open to all amateurs internationally in 1925 at the Stade Français , on clay. In 1928, the Roland Garros stadium was opened and the event his still held there today.  Te origin of the name Roland Garros comes from the the World War 1 pilot of the same name.
In comparison to other tennis surfaces, clay courts like that at Roland Garros, slow down the ball and produce a high bounce removing some of the advantages of big serving and serve-and-volley players.
Check out all of the French Open odds from a range of bookmakers covering this exciting major sports tournament.